about us
VISAFruit is a company
managed and positioned in the fresh pineapple market in the USA and Canada
We currently distribute our delicious product to supermarkets, processors and wholesalers all the United States and Canada.
Chilled Delights: The Frozen Pineapple
The refreshing delight of frozen pineapple fruit
Pouring Sunshine: The Pineapple Juice
Immersing in the tangy-sweet burst of pineapple juice
Unearthing the Versatile: The Cassava Root
Cassava, a resilient, nutrient-rich, and versatile root
Taste of Purity: Dehydrated Pineapple
Experience Costa Rica´s sweet, 100% natural, no-additive dehydrated pineapple
Click Here
What we do
What You Can Do
with VISAFruit
Client Testimonials
What our clients say
Grateful for exceptional service & quality fruit. Your dedication aligns with our values. Cheers to ongoing, fruitful collaboration from Montreal.

Aliments Bercy

Appreciate Visa for pandemic support, excellent pineapple, and reliable service. Aiming for long-term growth.

Oregon Potato Co.

Thank you for the warm hospitality, the tour of the beautiful Finca Joselyn and the educational insight into your production process. We appreciate your excellent products and service.

Sun Leaf Foods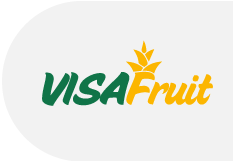 Our Commitment
The Most Reliable Professional Company for Pineapple
VISAFRUIT is the most reliable professional company, specializing in pineapple cultivation, processing, and distribution. Our commitment to quality ensures the freshest, most flavorful pineapples, expertly grown and handled, making us the industry's gold standard for pineapple-related products and services.
Professional Company
Pineapple Cultivation
Quality Assurance
Flavorful Products
Expert Handling
Industry Standard
Get in touch
Need Fresh or Frozen Pineapple
For your Business?
Please Contact Us
Our Address
1415 S Voss Rd. 110 #344 Houston, Texas 77057
Our Phone
+1 (346) 701-9092
Our Email
info@visafruit.com
Latest News
Our Insights & Articles